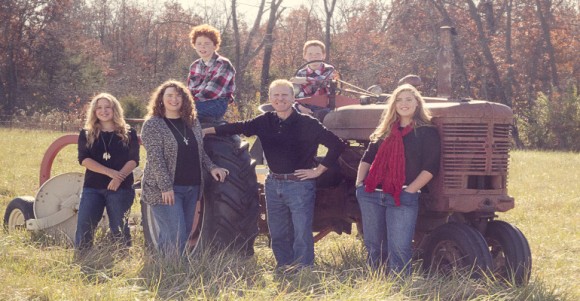 It's all about the journey. Each one of us is traveling through a story that the Creator has called us to trek. Our story began almost 30 years ago when a conservative, stable,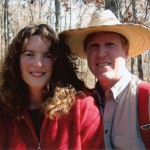 organized red-head married a free-spirited, spunky, much unorganized brunette. From college in Missouri, our trek took us to Oklahoma, Texas, Delaware, and finally to our homestead back in Missouri. Along the way, we received 5 little blessings that brought us great joy and adventure!
For the first 15 years of our journey, our family moved around the country wherever Larry's job planted us. We enjoyed meeting new people and seeing new things, but we were super excited to be settled in Missouri again in 1999. Being close to all our kith and kin, was a huge blessing. We bought a new construction house with no trees in sight located in a suburban neighborhood of St. Louis.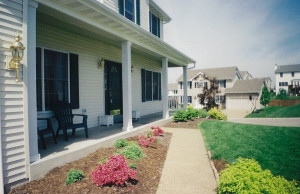 At that time we had 3 very active, outdoorsy children. Our oldest son James, then age 10, loved building things, melting metal and making bullets, and shooting his potato gun off the deck into the neighbor's yard. This made for interesting relationships in the neighborhood! We needed space…fast! Our philosophy on raising a family, how we felt about the need for fresh, clean water and food supply, and the freedom to try new things was all coming together to cause us to make a serious change in our lives.

Larry had been reading many gardening, farm and sustainable living books. The memories of a great childhood on the farm were also beckoning him to wide, green pastures.  I had a strong desire to plant our children in a country environment and watch them blossom as they enjoyed the pleasures of farm and country life.  We both wanted to grow healthy food and establish a homestead that we could pass to the next generation.


In 2003 we took the plunge.  Good-by neighborhood, cement, and city noise, hello fresh-air, open spaces and quiet breezes.  The homestead had a great house, 19 acres and a garden patch that needed a lot of TLC. The last 11 years the family has had many adventures on the farm. We have raised chickens, goats, ducks, a miniature donkey, mule and a ton of stray cats.


Our oldest son ran a small pastured poultry business and egg business. He was known as the "Chicken Man" to all his friends and customers. We have experimented with farmers markets and had the pleasure of the kids winning blue ribbons for crafts, produce and baked goods at our local county fairs. And we continue expanding and evolving the garden and mini orchard using the Back to Eden gardening method.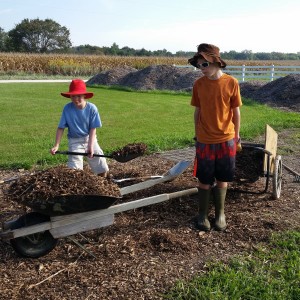 Building on our past knowledge and experience, in 2013 our family became extremely intentional to further the message of earth stewardship, family economies and sustainable living.  We were impressed with the faith of Paul Gautschi and his gardening methods in the Back to Eden Film.  Inspired by these concepts, our family was led to create Father's Earth Gear.
Our aim is to serve you with quality products and resources that share your passion for gardening, homesteading and sustainable living.
We would love to hear your unique story and all the adventures your journey has brought you!
More pictures of Larry's early days on the farm…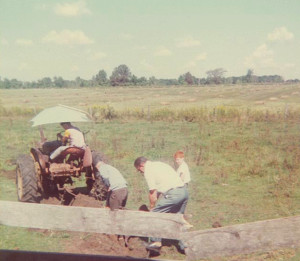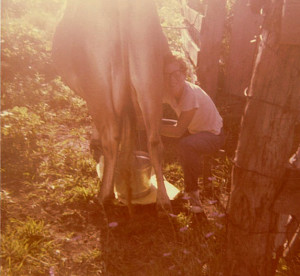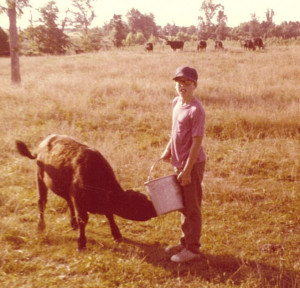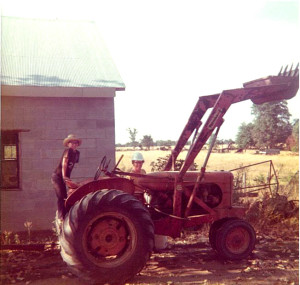 More homestead pictures…