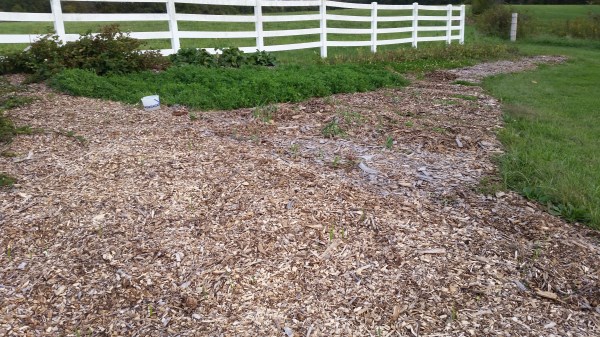 Now is the perfect time to start or expand your Back to Eden garden. We just got back from a great conference in KC, Missouri where we had the privilege to promote the Back to Eden Film and talk to many current and just-starting gardeners. It was great fun talking gardening with folks from many parts of the country in various growing settings. We just love this stuff!
In our conversations, we got a lot of questions about when to start and how to do it. My enthusiastic response to when to start was "Now!" Fall is the perfect time to lay down the covering in preparation for spring planting. If you don't have woodchips available for a covering, you may be able to find other types of coverings such as grass clippings, shredded leaves or maybe some straw or "junk" hay. Just watch out for seeds in junk hay.
One year, I used hay I cut too late in the season, and I was weeding out fescue grass the whole next year. I'm still fighting some fescue in the garden. Woodchips really are the best covering. And I've tried many of the different types of coverings.
As to the how-to, Dana Richardson and Sarah Zentz provide a great primer on their Back to Eden Film website. You experienced Back to Edeners already know the how to's, but it doesn't hurt to get a refresher. And if you are just starting out, this primer will get you on the right track.
Step one, or the foundational step, is Get Connected to Creation. Or as Paul Gautschi says
"Go out to where nature has not been disturbed, look at what it is doing and copy it!"
After the foundational step, here are the remaining 7 steps Dana and Sarah expand on:
Get the "Covering"

Apply "the Covering"

Plant Seeds when planting time comes

Nourish Your New Growth

Water, if needed

Reap a Bountiful Harvest

Reapply "the Covering"
Read Dana and Sarah's full how-to plan at BacktoEdenFilm…
Let me know if you have any questions, and I'll be glad to answer them.