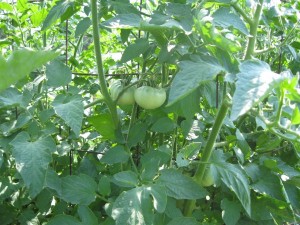 Susan Vinskofski warns of the destructive force of late blight on tomatoes, especially during this time of year.  It's time to be watchful and quickly remove any potential infections.  Susan urges that prevention is the best medicine, and references a very thorough analysis by Cornell University.
"Most diseases of tomato rarely cause a total loss. Not late blight. The spores of late blight are quickly dispersed from farm to farm, and garden to garden by wind, and are extremely destructive. There is no cure for late blight. Prevention is key."
Be sure to do an assessment of your tomato plants while you're out harvesting—especially if you're in the Northeast, Northwest or Southeast regions.  Check out Susan's full article and the Cornell site to be prepared to combat this destructive tomato disease.
Read original article at learningandyearning…